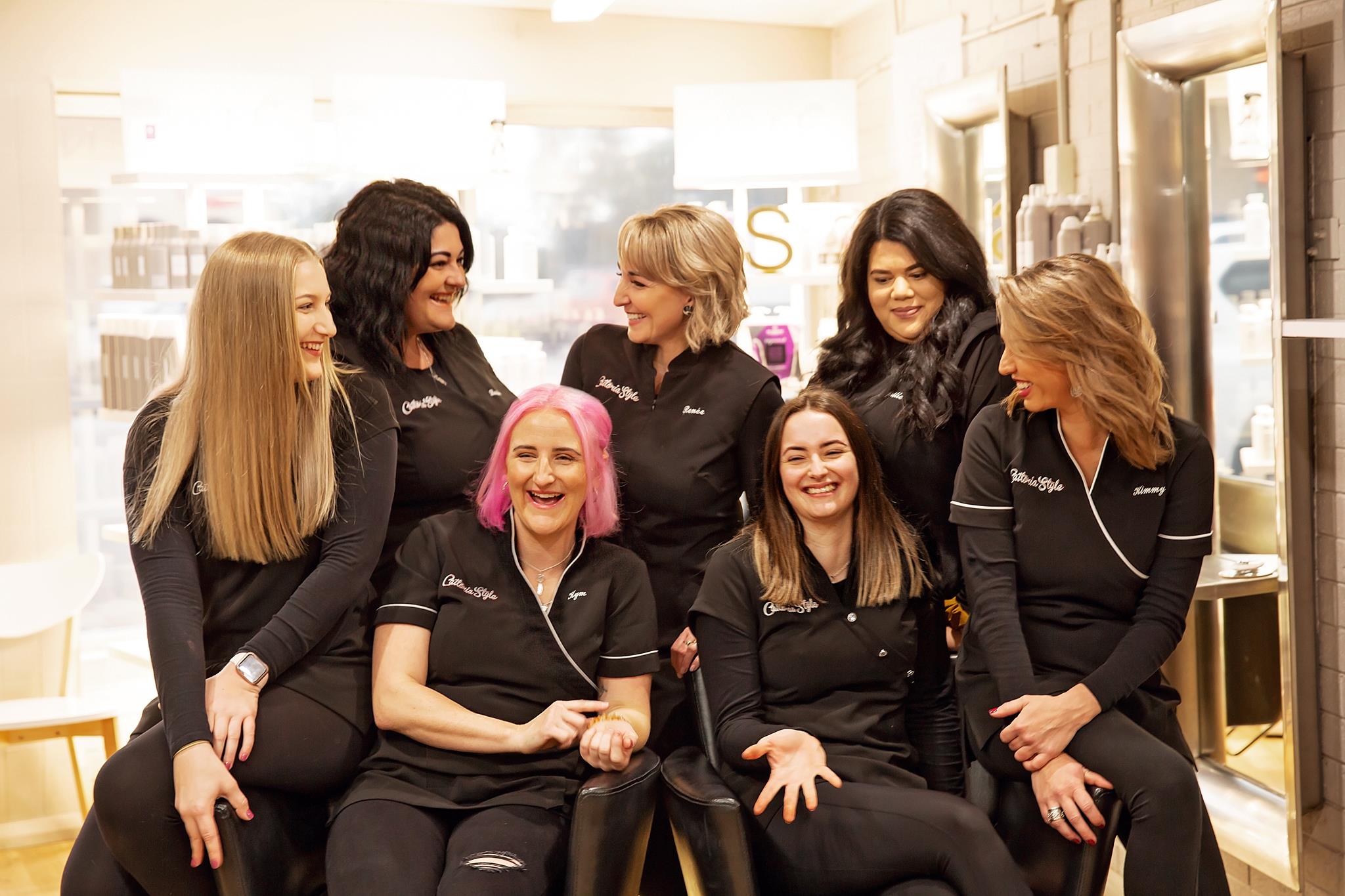 Caitoria Style Hair & Beauty
Caitoria Style is a family friendly, down to earth salon located in the heart of Muswellbrook.

We love and choose to use only Keune professional products and stock a full range of Keune retail to compliment every service and hair type. We also have a selection of Delorenzo Australian retail and for beauty we use and recommended Australian owned Silk oil of Morocco skincare.

We are also a proud stockiest of EVY professional and the Happy Hairbrush.

Our team of stylists take pride in our work and from the moment you walk through the door you are treated like family. Our incredible returning clientele over the many years speaks for itself.

We specialise in all things hair and beauty and remain up to date on all the latest trends with ongoing training and education to make each and every client look and feel their very best!!!
Caitoria Style Hair & Beauty
Renee

Salon Owner- Qualified Senior Stylist

With over 22yrs experience in the industry my greatest achievement was opening this amazing salon in feb 2012. With the help of my hubby Steve we named it after our 2 beautiful girls Caitlin & Victoria combined to come up with "Caitoria". I'm passionate about all things hair & like to think of my clients & staff as an extension of my family & will always believe we never stop learning, but will also never work a day in our life if we LOVE what we do & this is definitely how I feel every day!

Leslee

Qualified Senior Stylist

Hi I'm leslee, senior stylist at Caitoria Style. I have been hairdressing for 17years and absolutely love doing what I do. It's something I was so passionate about and knew I always wanted to be a hairdresser and has been flexible with my family. I have met so many amazing clients during this time and they make coming to work so much more rewarding!

Tori

Qualified Senior Stylist

Hi, I'm Tori, Caitoria styles most recent senior stylist. I completed my apprenticeship in 2020 here at Caitoria style and have loved every minute of it! I love all things to do with hair and love learning new things to bring back to our beautiful clients. I have always wanted to be a hairdresser which is why I get so excited to come to work everyday to see all of our amazing clients and to work alongside some amazing stylists!

Georgia Hutchings

Emerging Stylist - 2nd Year

Hi, i'm Georgia. I am now Caitoria Styles newest emerging stylist! I can't wait to learn more about the hair industry, and see where it takes me. Ever since I was little, a part of me always knew I would end up in a salon. Working with and alongside the girls is so much fun, and i can't wait to do it for many years to come!

Kym England

Qualified Beauty Therapist

Hi I'm Kym, formally of Allure Hair and Beauty, I'm now one of Caitoria Styles beauty therapists. I have been in the industry for 13 years, I particularly love to get creative with acrylic nails & lashes but enjoy the variety I get to experience day in, day out. I love to laugh & chat, getting to know my clients & even with waxing I like to make sure it's relaxing and as quick and pain free as possible! Cannot wait to meet everyone.

Kimmy

Qualified Beauty Therapist

Hi I'm Kimberly, better known as Kimmy. I've been in the beauty industry for 19 years now working as a qualified beauty therapist and nail technician. I've remained in the local working out of both Muswelbrook and Denman. Along the way I have worked for myself, and for the last 3 years I've had a home salon which has been perfect to work in with my family. I am now extremely excited and so ready to be coming back into a salon as I love the interaction with clients and a team environment!!

Aprille Fuiono

Qualified Senior Stylist

Hi I'm Aprille, I have been working in the hair and beauty industry for over 13 years now and am excited to be a part of the Caitoria Style team and can't wait to meet you all!! "Hair is a blank canvas, when love and skill work together expect a masterpiece"
Caitoria Style Hair & Beauty
Caitoria Style Hair & Beauty
Caitoria Style Hair & Beauty
Shop 1/36 Brook Street, Muswellbrook, NSW, 2333
0265415541
Monday

Tuesday

Wednesday

Thursday

Friday

9:00am - 5:00pm

9:00am - 7:00pm

9:00am - 5:00pm

9:00am - 7:00pm

9:00am - 5:00pm